SlingShot Monster Truck was owned, built and run by Karl Swallow and his family. Karl started the SlingShot adventures in 2003 when he decided to move forwards from street legal monster trucks to the real deal.
When SlingShot was first built it was running a petrol powered engine, which everyone said would never be able to compete against the blown methanol engines that everyone else was running. Slingshots first appearance was at the Pro-MT Race Event at Hop Farm, Kent in 2004 and in the 2005 European Monster Truck Racing Championship, Karl came third. SlingShot appeared in its first Monster Jam event in 2005 when Karl performed in front of 30,000 people at the Geldredome in Holland. However, Karl wanted to compete on a level playing field and so upgraded his equipment in 2006.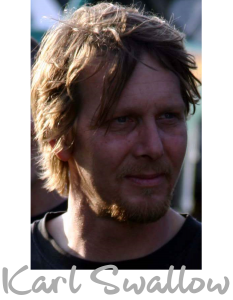 The major changes were a blown methanol engine producing an estimated 1800 bhp and changing the experimental JCB axles for F-106 Centres and Clark Planeteries. He also changed from a turbo 400 to  Coan 2-speed gear box.
The new and improved SlingShots first outing was at Santa Pod Raceway in early 2007, in that year we also returned to Monster Jam. SlingShot was the first European truck to jump a bus and Karl was the first European driver to run in the USA. In 2011 Slingshot appeared in the third Bahrain Motor Show in front of more than 30,000 fans.
Unfortunately Karl passed away in July 2012, and his nephew, Alan Vaughan, took over in the driving seat at only aged 18. Alan is following in Karls footsteps and keeping his dream alive.
Thank you for making a little boy sooo happy, he has not stopped talking about the monster truck 😍
Thank you for today my Grandson loved his special treat. Kerrie (climbing wall and inflatables)🙂
Brilliant monster truck and made my little boy feel so special on his 4th birthday thank you to the full team he's gone to bed tonight with a massive smile on his face because he's had the best day seeing the best monster truck 😄.
Thank you so much for for making my girl so happy that she actually went on and could face her fears with happiness at the end, you truly went above and beyond, amazing team 💜